Health

Coenzyme Q10 is a substance similar to vitamins and it is essential for proper bodily functions as it provides energy to the cells and regulates chemical reactions. It is naturally produced by the body, but it can also be synthesized in the laboratory. Coenzyme Q10 can also be found in oily fish, organ meats and whole grains, and is available in supplement forms.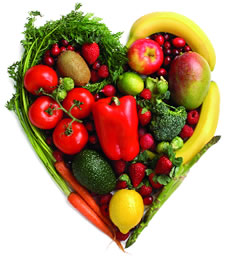 This substance is believed to be a powerful fat-soluble antioxidant. It is currently being used for treating numerous health problems particularly cardiovascular illnesses. Supplementation of Coenzyme Q10 has potential in inhibiting the oxidation of bad cholesterol and the development of atherosclerosis (narrowing and hardening of the arteries). Some studies have also shown that the intake of Coenzyme Q10 improves cardiac functions of patients with heart failure while the patients are still on medical therapy. Furthermore, Coenzyme Q10 can help lower blood pressure and improve cardiovascular functions. As such, this substance not only treats existing cardiovascular problems, but it also plays a significant role in preventing the occurrence of these diseases. Get it now!
Like this post? Click here to see how you can get my 30 Day Meal Plan and four SuperFit Kitchen Cookbooks to skyrocket your results!
*The information on this site is designed for educational purposes only and has not been evaluated by the Food and Drug
Administration. It is not intended to be a substitute for informed medical advice or care. You should not use this
information to diagnose, treat, cure or prevent any health problems or illnesses without consulting your pediatrician or
family doctor.
*In addition, there are affiliate links throughout this site and I may receive a commission if you click through and make a purchase. Thank you!