LIMITED TIME OFFER!
21 Days 2 a New You! Program
Priority Registration Form
From Kimberly:
"I'm looking forward to teaching you the most effective strategies available today to help you live the healthiest life possible and be a great role model for your family. This step-by-step audio program is the most comprehensive lifestyle transformation system I've seen. Learn exactly what you need to do to change the way you think, eat the right food and be able to fit in fitness by registering today!
— Kimberly Olson, PhD, CNC, CPT
Founder of 21 Days 2 a New You!, and Author of The FitKim Lifestyle
Read Your 8-Point Overview,
Then Register Below Today!
YES, I understand that this is a limited time offer, so it's important that I act now before registration closes for this special price.
YES, enroll me in the 21 Days 2 a New You! Program! I understand that upon registration I will receive instant access to an online member's area, where I will receive daily training and resources from Kimberly. I understand I can take the training at my own pace because I'll be able to access the recordings for LIFE!
BONUS #1: ONE FULL WEEK OF MEAL PLANNING THAT INCLUDES 35 INTERCHANGEABLE MEALS ($100 Value Yours Free!). Yes, I understand I'll receive a meal plan that includes 35 simple meals and directions on how to prepare them for FREE. This simple, yet healthy meal plan is what I use with all of my clients and have over a 99% satisfaction rate!
BONUS #2: AN 8 WEEK FITNESS PLANNER THAT INCLUDES WHEN TO EXERCISE, HOW LONG & WHAT TO DO ($100 Value Yours Free!). Yes, I understand I'll receive an 8 week fitness planner with exercises to do, how often and the length of each workout! This means that I will immediately have a fitness plan and even have videos to refer to so I know exactly what to do.
30-DAY MONEY-BACK GUARANTEE. I understand that I can TEST this program out! If after 30 days I'm not 100% satisfied, then I can have a refund as long as I give up my online access. I understand I must notify Kimberly within 30 days if I want a refund because there are no refunds after 30 days so that I can get my bonuses!
BONUS #3: FITKIM'S SUPERFOOD SMOOTHIE eGUIDE WHICH HAS HER TOP 10 FAVORITE SMOOTHIE RECIPES ($25 Value Yours Free!). Yes, I understand I'll receive 10 superfood smoothie recipes with ingredients and directions. By having this recipe guide, I will instantly have many different ways to whip up simple but delicious smoothies!
BONUS #4: A DIGITAL COPY OF THE FITKIM LIFESTYLE: FOOD & FITNESS TO GET YOU FIT! ($10 Value Yours Free!). Yes, I understand I'll receive a digital copy of FitKim's book, The FitKim Lifestyle, which includes over 30 recipes! This way I can learn even more on how to make healthy changes in my life, know what to eat, and when to work out. These bonuses make this the most comprehensive lifestyle transformation program ever created!
Yes, I understand that I will be sent full online login details after I register.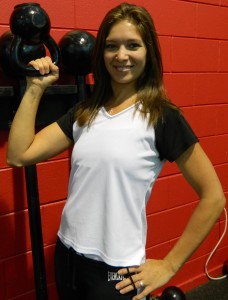 "When I started training with Kim, I was up to a size six and now I'm back in my pre-baby jeans. I've tightened and toned, lost inches and pounds, and I feel unbelievable. Kim's given me just the right support and push I've needed. She's remarkable." ~LeeAnna McLemore, FitKim Client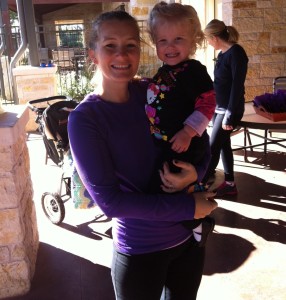 "I have 2 small children and I often need help on the fly. Kim will help me make the best decision and also know how to do better next time. Kim is like the google of nutrition information and can help you with what works best for you!" ~Leslie WeissMalik, FitKim Client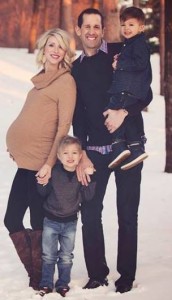 "In a nutshell, FitKim helps me lead a healthier lifestyle and has shown me that it is possible, even while being the mom of four boys." ~Crystal Doyle, FitKim Customer
REGISTER HERE RIGHT NOW BEFORE THIS OFFER ENDS!!
Save
Save
Save