Fitness

UPDATE: Please go HERE to register for the challenge and get all the details. Thanks!
Hi, everyone!
I'm so excited to embark on this challenge with you because I know it can help you lose weight, clean up your diet and most importantly, help you feel in control again. All we're going to do is focus on eating more of a plant-based diet (aka: Clean Eating!) for the next 21 Days!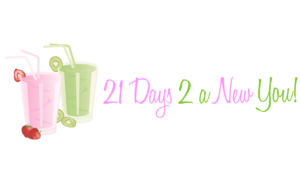 We'll be following The 22 Day Revolution's Meal Plan to give us a road map on exactly what to eat. DOWNLOAD the 22 Day Revolution Grocery List-week 1 here so you can stop up now!
In addition, I will give you daily suggestions for exercise featuring my new Summer SlimDown Workout Series!
But the BEST PART IS, if you get my 21 Days 2 a New You! Program, you will get The 22 Day Revolution Book Free! This offer will only be good through July 24th:).
So to sign up, just post a comment below as simple as "I'm in" but I definitely recommend sharing this as it helps to have your friends in on it too! Challenge dates are July 20th-August 10th:)
Like this post? Check out my 21 Days 2 a New You Program and see how you can get my book for free!
*The information on this site is designed for educational purposes only and has not been evaluated by the Food and Drug
Administration. It is not intended to be a substitute for informed medical advice or care. You should not use this
information to diagnose, treat, cure or prevent any health problems or illnesses without consulting your pediatrician or
family doctor.
*In addition, there are affiliate links throughout this site and I may receive a commission if you click through and make a purchase. Thank you!