Health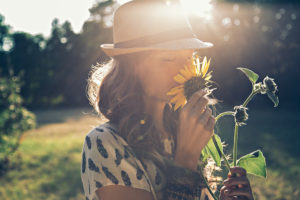 Think about the last time you asked someone, from a passerby in the street to one of your closest friends how they are doing. I don't know about you, but I cannot tell you how many times people respond with "Good, just really busy" or "I'm just feeling really stressed lately." Why is this such a commonality? According to WebMD, 75-90% of doctor's visits are related to stress, and when left unchecked, it can lead to weight gain, anxiety and various other health issues.
Stress is such a hot-button issue, people are always trying to find new ways to reduce it. If you incorporate these five small changes in your life today, you can start to see your stress levels decreasing naturally. These changes can not only positively affect your waistline, but other facets of your health as well.
Read the full article here!
Save
Save
Save
Like this post? Click here to see how you can get my 30 Day Meal Plan and four SuperFit Kitchen Cookbooks to skyrocket your results!
*The information on this site is designed for educational purposes only and has not been evaluated by the Food and Drug Administration. It is not intended to be a substitute for informed medical advice or care. You should not use this information to diagnose, treat, cure or prevent any health problems or illnesses without consulting your pediatrician or family doctor.
*In addition, there are affiliate links throughout this site and I may receive a commission if you click through and make a purchase. Thank you!