Fitness


Are you dying to get hot legs with a little cardio? Try this quick and effective workout!
5 Minute Warm Up-light cardio (your choice)
Jog/Run for 1 minute
10 Jump Squats
Jog/Run for 1 minute
10 Walking Lunges
REPEAT this sequence 9 more times and you're done!
Did you beat my time??? 28.06!!!
FitKim 30 Day Challenge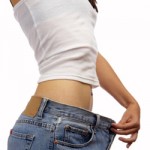 Instead of waiting to make your New Year's Resolution, join me for a 30 Day Challenge that will take us to Thanksgiving! The 30 Day Challenge began October 25th, so sign up now by…Find Out More Here
*The information on this site is designed for educational purposes only and has not been evaluated by the Food and Drug Administration. It is not intended to be a substitute for informed medical advice or care. You should not use this information to diagnose, treat, cure or prevent any health problems or illnesses without consulting your pediatrician or family doctor. Thank you!
~by Kimberly Olson
About Me