Health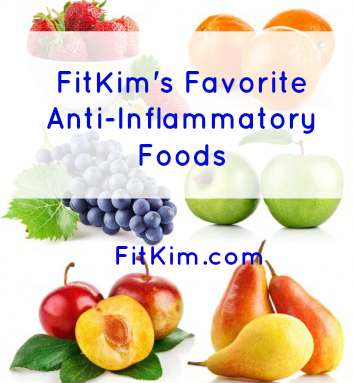 The phrase "anti-inflammatory foods" probably isn't new to you, but understanding why we need them and the best ones to eat can be another story.
The majority of inflammation in our bodies is caused by poor food choices such as processed foods and even specific types of food such as gluten and dairy. The other major contributor is stress and other lifestyle choices. I was just reading that at least 70% of medical related issues are caused by stress!
When inflammation is chronic and left unchecked, eventually we develop various ailments and even serious health problems. To counteract that and be proactive, I recommend incorporating as many of these easy-to-find anti-inflammatory foods!
Hemp, chia and flax seeds
Oily fish such as wild caught Alaskan salmon
Turmeric, cayenne, cumin and similar spices
Ginger
Garlic
Cruciferous veggies such as broccoli, cauliflower, Brussels sprouts
Dark, leafy greens such as kale and spinach
Extra virgin olive oil
Red grapes
Tart cherries
Apples
Any berry
Green tea
Sweet potatoes
Cinnamon
Nuts (except peanuts)
Avocados
There are obviously others so please post a comment with any additions you would like to add!
Save
Like this post? Click here to see how you can get my 30 Day Meal Plan and four SuperFit Kitchen Cookbooks to skyrocket your results!
*The information on this site is designed for educational purposes only and has not been evaluated by the Food and Drug Administration. It is not intended to be a substitute for informed medical advice or care. You should not use this information to diagnose, treat, cure or prevent any health problems or illnesses without consulting your pediatrician or family doctor.
*In addition, there are affiliate links throughout this site and I may receive a commission if you click through and make a purchase. Thank you!