Health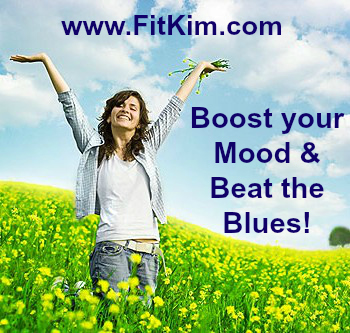 I find it truly amazing how much our moods can impact our overall well-being and quality of life. For a variety of reasons, we are stressed because we cannot sleep, and really can't sleep because we're stressed. We may feel blue or seem to be in a constant "funk," but may not realize this can be attributed to the brain and body lacking essential nutrients. Vitamin supplements and eating right are a fantastic way to start feeling better, and to amp up the volume, I like to focus on superfoods that can help us relax, relieve stress and sleep better!
Goji Berries. This berry has been used in Traditional Chinese Medicine for over 3,000 years and is nicknamed the "happy berry." As we age, we may produce less of the feel-good hormones which can impact our well-being. Goji contains naturally occurring nutrients that are thought to support healthy moods and cheerfulness.
Rhodiola Rosea. A common complaint from readers is the vague experience of brain fog, often connected to exhaustion. What's interesting about the healing plant Rhodiola is that it is an adaptogen, which basically means it can help us adapt to different stressors we experience. Clinical trials show that this super food may also be effective for improving mood and alleviating depression.
L-Theanine. This amino acid is found in green tea leaves and is most well-known for sleep, mood and relaxation. In supplement form, L-Theanine can be helpful for those that have a hard time turning their mind off and falling asleep. It helps us produce dopamine, creating a sense of inner calm without harsh ingredients.
Essential Fatty Acids. The brain is composed of about 60 percent fat so it makes sense that it cannot communicate or work properly without adequate supply of essential fatty acids, specifically Omega-3's. Foods such as hemp and chia seeds are naturally high in Omega-3's, but I also like to supplement with flax oil or superfruit oil gel caps.
Lemon Balm. This historic herbal remedy is known as a nerve tonic, meaning it can have a soothing effect on the nervous system and alleviate anxiety. In particular, it is believed to offer relief from long-term stress. Lemon balm is often used in teas and tinctures to help promote sleep as well.
We all know how important it is to boost the mood and beat the blues, and as you can see there are many super foods that are believed to offer support. Adequately managing stress levels, following a healthy diet and incorporating these supplements may have a very positive impact on your mood, your mind and definitely your overall well-being.
Save
Like this post? Click here to see how you can get my 30 Day Meal Plan and four SuperFit Kitchen Cookbooks to skyrocket your results!
*The information on this site is designed for educational purposes only and has not been evaluated by the Food and Drug Administration. It is not intended to be a substitute for informed medical advice or care. You should not use this information to diagnose, treat, cure or prevent any health problems or illnesses without consulting your pediatrician or family doctor.
*In addition, there are affiliate links throughout this site and I may receive a commission if you click through and make a purchase. Thank you!