Recipes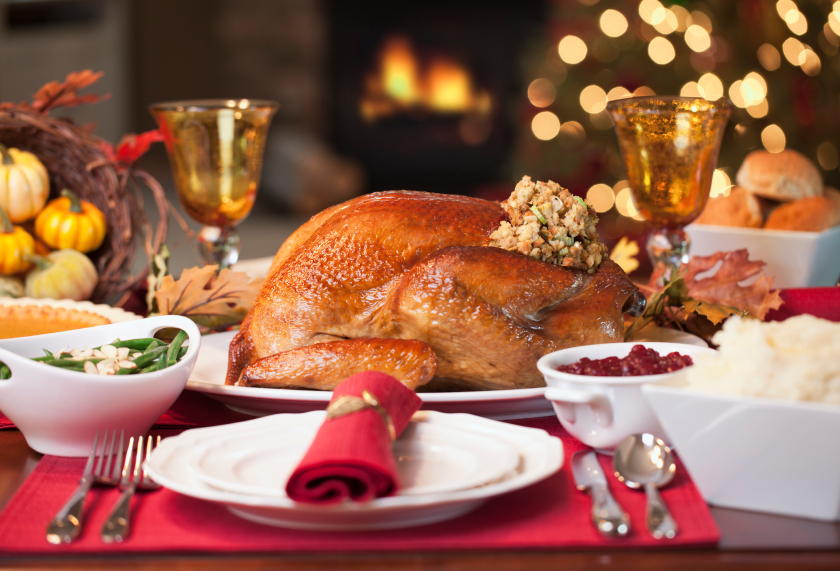 We all know that the turkey is the focal point of the Thanksgiving feast (unless you're doing tofurky that is) so check out this flavorful and nutrient-rich recipe!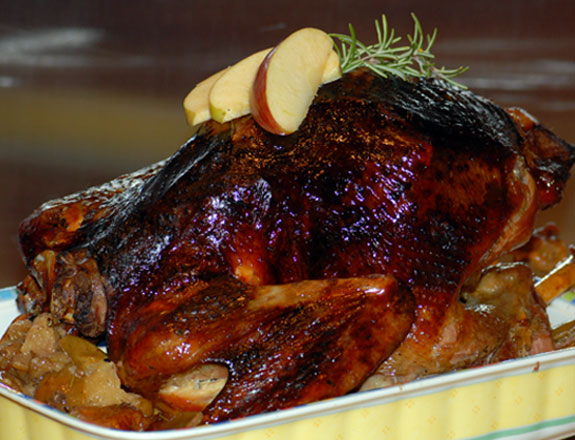 Herb Roasted Turkey
2015-11-21 21:03:42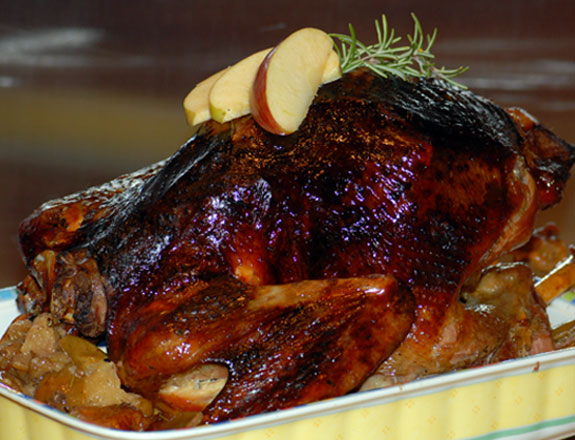 Serves 16
This herb roasted turkey recipe is bursting with flavor! This is a great way to celebrate with family without the guilt:)
Ingredients
1 10-12 lb. Turkey
¼ cup fresh herbs (Basil, Parsley, Cilantro)
20 whole sprigs of Rosemary
2 Tbsp. Coconut Oil
1 Tsp. Sea Salt
1 Tsp. Black Pepper
1 ½ cups Aromatics such as Onion, Apple, Lemon and Orange, cut into 2-inch pieces
3 cups water plus more as needed
Instructions
Position a rack in the lower third of the oven; preheat to 475F.
Remove giblets and neck from turkey cavities and reserve for making gravy (if desired).
Place the turkey, breast-side up, on a rack in a large roasting pan; pat dry with paper towels.
Mix minced herbs, oil, salt and pepper in a small bowl. Rub the herb mixture all over the turkey, under the skin and onto the breast meat.
Place aromatics and 10 of the herb springs in the cavity. Tuck the wing tips under the turkey. Tie the legs together with kitchen string. Add 3 cups of water and the remaining 10 herbs sprigs to the pan.
Roast the turkey until the skin is golden brown, about 45 minutes. Remove the turkey from the oven. If using a remote digital thermometer, insert it into the deepest part of the thigh, close to the joint.
Cover the breast with a double layer of foil, cutting as necessary to conform to the breast. Reduce oven temperature to 350F and continue roasting for 1 ¼ to 1 ¾ hours more. If the pan dries out, tilt the turkey to let juices run out of the cavity into the pan and add 1 cup of water.
The turkey is done when the thermometer (or an instant-read thermometer inserted into the thickest part of the thigh without touching bone) registers 1650F.
Transfer the turkey to a serving platter and cover with foil. Let the turkey rest for 30-60 minutes. Remove string and carve.
FitKim http://fitkim.com/
Like this post? Click here to see how you can get my 30 Day Meal Plan and four SuperFit Kitchen Cookbooks to skyrocket your results!
*The information on this site is designed for educational purposes only and has not been evaluated by the Food and Drug Administration. It is not intended to be a substitute for informed medical advice or care. You should not use this information to diagnose, treat, cure or prevent any health problems or illnesses without consulting your pediatrician or family doctor.
*In addition, there are affiliate links throughout this site and I may receive a commission if you click through and make a purchase. Thank you!