Health

I am happily stealing this article with pride from one of my health heros, David Wolfe. If you have a chance to read one of his books or hear him speak, you will not be able to stop taking notes. I stumbled upon this and had to share because it is so helpful when it comes to stretching. Print and save this for an awesome visual and try to incorporate as many as possible into your daily regimen.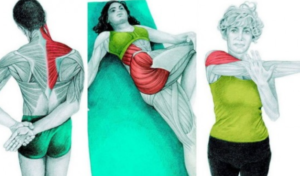 Here is the link to 34 Pictures That Show You Exactly What You Are Stretching. Enjoy!
Like this post? Click here to see how you can get my 30 Day Meal Plan and four SuperFit Kitchen Cookbooks to skyrocket your results!
*The information on this site is designed for educational purposes only and has not been evaluated by the Food and Drug
Administration. It is not intended to be a substitute for informed medical advice or care. You should not use this
information to diagnose, treat, cure or prevent any health problems or illnesses without consulting your pediatrician or
family doctor.
*In addition, there are affiliate links throughout this site and I may receive a commission if you click through and make a purchase. Thank you!