Recipes

This is the perfect recipe for any busy family out there and it's even packed with some superfood all stars such as pumpkin and chia. My favorite part about it is that it really will hold you over until your next meal and it is so easy to make, you can get your kiddos involved:)!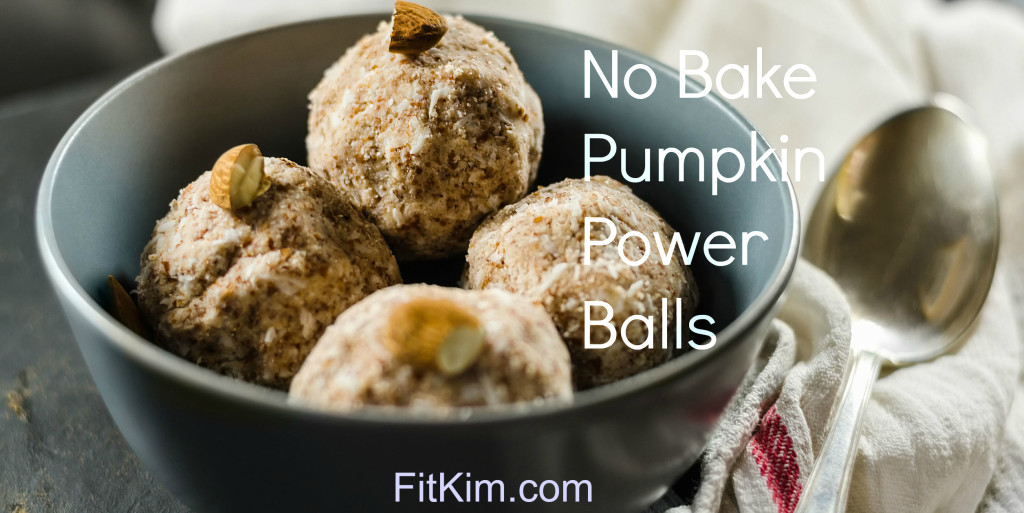 Servings: 25-30 balls Prep Time: 10 minutes, 30+ minutes in fridge
Ingredients
1

⅓

cup Oats (I like rolled)
½ cup canned Pumpkin (or make your own)
½ cup Almond or Cashew Butter
¼ cup Maple Syrup, Honey or Agave

⅓

cup Raisins, dried Cherries or Chocolate Chips

⅓

cup Pumpkin Seeds
2 Tbsp. Chia Seeds
1 Tsp. Pumpkin Pie Spice or a combo of Cinnamon, Ginger & Nutmeg
Directions
Combine all ingredients in a bowl and season with spices. Mix well (or even use your hands!).
Cover the bowl with plastic wrap or a hand towel and put in the fridge for at least 30 minutes or until the mixture is chilled.
Roll the mixture into balls and place in a storage container (preferably glass). You can keep them in the fridge or even freeze them if you want. Just thaw a few minutes before serving.
Note: Remember to be your own chef-you can add in different nuts, shredded coconut, etc!
Like this post? Check out my 21 Days 2 a New You Program and see how you can get my book for free!
*The information on this site is designed for educational purposes only and has not been evaluated by the Food and Drug
Administration. It is not intended to be a substitute for informed medical advice or care. You should not use this
information to diagnose, treat, cure or prevent any health problems or illnesses without consulting your pediatrician or
family doctor.
*In addition, there are affiliate links throughout this site and I may receive a commission if you click through and make a purchase. Thank you!