Recipes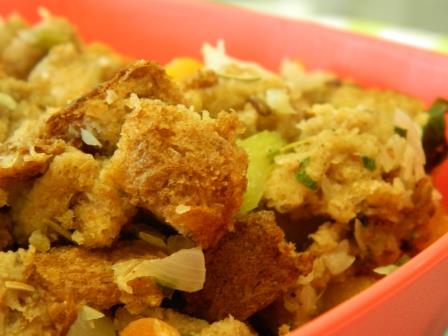 Trying to minimize eating processed foods during the holidays can be tough, but since we spend so much time in the kitchen prepping for Thanksgiving, I encourage you to make as much of the meal as possible!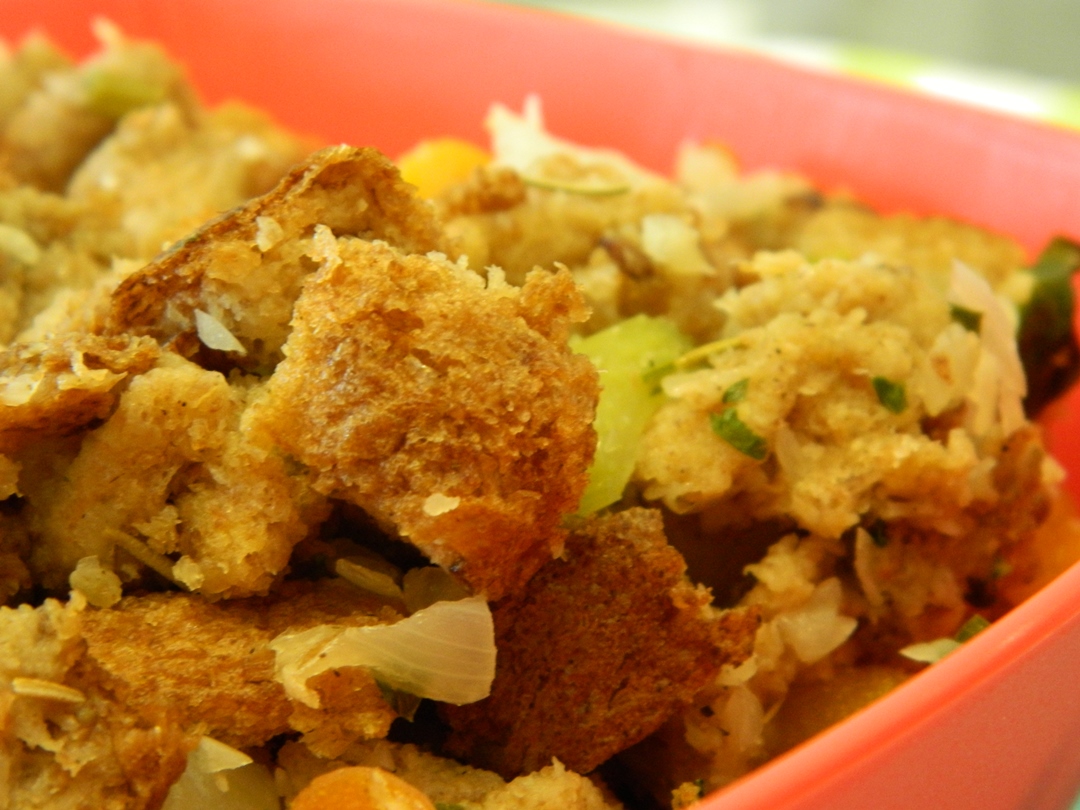 Whole Grain Stuffing
2015-11-21 20:49:46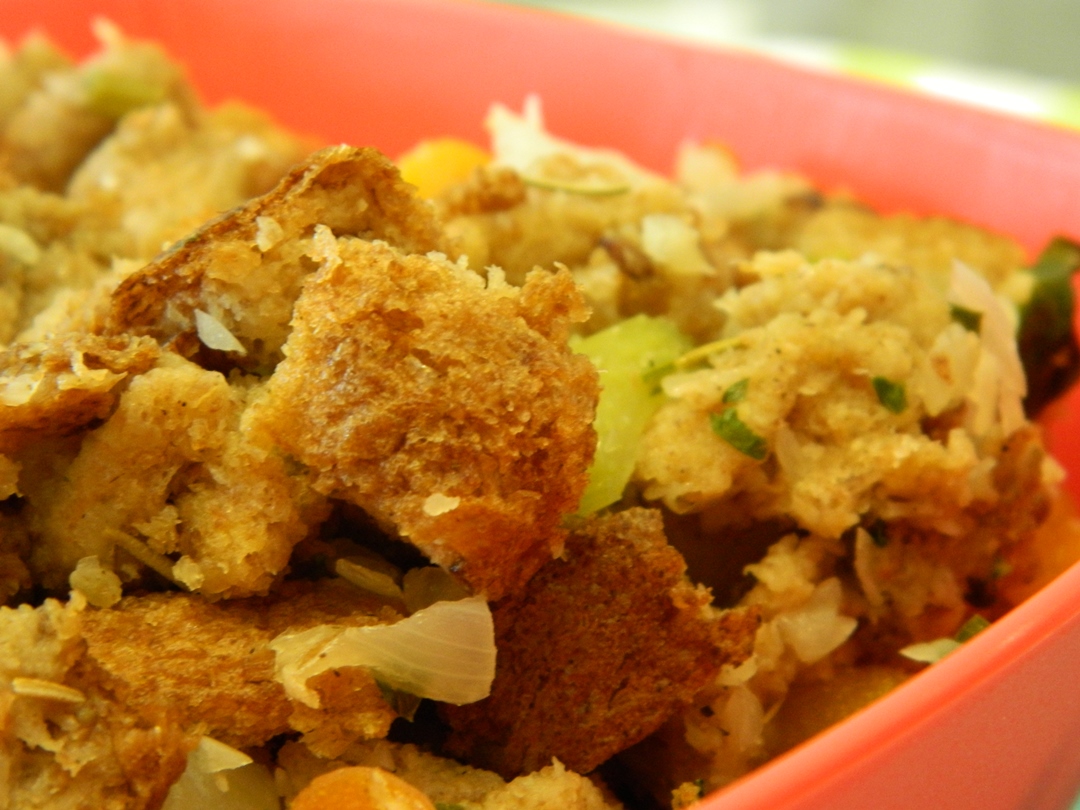 Serves 12
If you're looking for a way to win over your family with homemade stuffing-this is the recipe to do that! You can easily make it with gluten free bread as an option, but either way, it is SO tasty!
Ingredients
1 loaf Ezekiel or Udi's bread, thawed and broken into bite-sized cubes
½ Tsp. dried Thyme
½ Tsp. dried Rosemary
2 Tsp. dried Sage
1 Tsp. Black Pepper
1 ½ Tbsp. unsalted Butter
1 ½ Tbsp. Olive Oil
1 large Onion, chopped
2 cloves Garlic, minced
5 Celery stalks, including leaves, thinly sliced
½ cup dried Apricots, chopped
10 baby Onions, peeled and quartered
¾ cup fresh Parsley, chopped
1 cup low-sodium Chicken Broth
Cheesecloth
Instructions
Preheat oven to 325 degrees.
Place bread cubes in a large bowl. Mix in the thyme, rosemary, sage and pepper.<
Melt butter and olive oil in a large pan on medium heat. Add onions and garlic and sauté for 2 minutes. Add sliced celery, stirring often. Cook for about 5 minutes.
Stir the onion mixture into the bowl containing the bread. Add the apricots, baby onions and parsley. Stir in the chicken broth.
Spoon about half of the uncooked stuffing onto a large square of cheesecloth. Gather the corners of the square and push the stuffing into the cavity of your uncooked turkey. Leave enough space for the stuffing to expand inside of the bird. (Note: This will make it pretty moist so you can also bake it first and add in later).
Place any remaining stuffing in a casserole dish and cover loosely with tin foil. Bake stuffing for 30 minutes, remove the foil and stir thoroughly. Bake for another 30 minutes uncovered.
When the turkey is finished roasting, you can remove the stuffing by pulling out the cheesecloth. Spoon the stuffing out of the cheesecloth into a serving dish.
FitKim http://fitkim.com/
Like this post? Click here to see how you can get my 30 Day Meal Plan and four SuperFit Kitchen Cookbooks to skyrocket your results!
*The information on this site is designed for educational purposes only and has not been evaluated by the Food and Drug Administration. It is not intended to be a substitute for informed medical advice or care. You should not use this information to diagnose, treat, cure or prevent any health problems or illnesses without consulting your pediatrician or family doctor.
*In addition, there are affiliate links throughout this site and I may receive a commission if you click through and make a purchase. Thank you!