Baby

I absolutely love when I stumble upon some really fun and easy ways to make DIY recipes for common ailments or even to replace household items. The great thing is that YOU are controlling the ingredients so you can make sure they're safe for the whole family. I'm going to share three of my favorites for today but please post a comment of any that you have found or are looking for!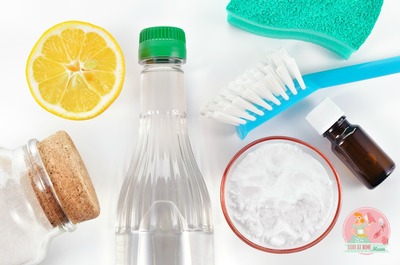 I'm not sure why, but I have the most sensitive nose-I can literally pick out certain chemicals in cleaning products. So when I found this homemade Poo Pourri from Listotic, I knew it was going to be a winner. If you or anyone in your family has allergies or asthma, common room sprays have harmful synthetic fragrances in them that can cause a lot of respiratory distress. I love that this recipe uses essential oils to create a barrier over the water. Just make sure you spray it before using the toilet to get the best results:).
I found a super effective homemade eczema cream over at Frugally Sustainable and I wish I would have had this on hand when Addison was a little baby. I tried everything they had at the health food store and nothing would work. It took awhile but argan oil finally cleared it up. I'm pretty sure this cream would have worked a lot faster.
From Organic Authority, here is how to brighten whites and remove stains naturally. Have you ever spilled red wine on your clothing (not that I ever have…) and ended up having to throw them away? Not anymore! Also, please know that bleach does nothing to disinfect-this is a myth. We just grew up associating that distinct smell with cleanliness but it is nothing but a toxic chemical.
Give these a try and let me know what you think!
Like this post? Click here to see how you can get my 30 Day Meal Plan and four SuperFit Kitchen Cookbooks to skyrocket your results!
*The information on this site is designed for educational purposes only and has not been evaluated by the Food and Drug Administration. It is not intended to be a substitute for informed medical advice or care. You should not use this information to diagnose, treat, cure or prevent any health problems or illnesses without consulting your pediatrician or family doctor.
*In addition, there are affiliate links throughout this site and I may receive a commission if you click through and make a purchase. Thank you!