Health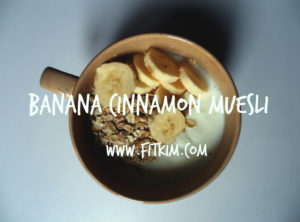 So many people skip breakfast but most don't realize that doing that negatively impacts your metabolism big time as well as negates your weight loss efforts. This super simple muesli recipe will get you up and running in no time!
P.S. Here is where you can get The Natural Citizen's Digestion in the recipe…also use the code FitKim to get a discount at checkout:)!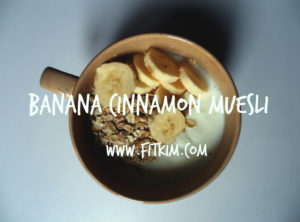 Banana Cinnamon Muesli
2016-04-12 21:26:58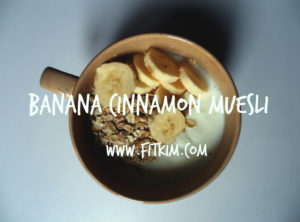 Serves 2
Ingredients
• ⅔ cup rolled Oats
• ⅔ cup Yogurt*
• ⅔ cup Milk
• 1-2 scoops The Natural Citizen's Digestion
• 1 Banana, sliced
• ¼ cup Mixed Nuts, chopped
• ¼ cup Raisins
• ¼ Tsp. Cinnamon
Instructions
Mix all ingredients together and let sit for a few minutes until oats are soft.
FitKim http://fitkim.com/
Like this post? Click here to see how you can get my 30 Day Meal Plan and four SuperFit Kitchen Cookbooks to skyrocket your results!
*The information on this site is designed for educational purposes only and has not been evaluated by the Food and Drug Administration. It is not intended to be a substitute for informed medical advice or care. You should not use this information to diagnose, treat, cure or prevent any health problems or illnesses without consulting your pediatrician or family doctor.
*In addition, there are affiliate links throughout this site and I may receive a commission if you click through and make a purchase. Thank you!