Health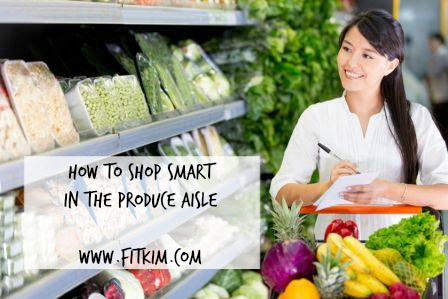 If you're like most people, you probably have never given much thought to the sticker codes on your fruits and veggies. However, this produce lookup number (PLU) actually tells you how the food is grown. Here's a quick breakdown so you can shop smarter the next time you're in the grocery store!
Organic: Depending on your budget, this of course is hopefully what is most likely to be found in your cart. The five digit number starting with a 9 is your green light to load up!
Conventional: This is when you see a four digit number such as 4011 (ie: bananas) and indicates that the product was grown with pesticides such as chemical fertilizers, fungicides, or herbicides. If you have to purchase conventional, check this list first for me so you know which ones have the highest pesticide level.
GMO: Any PLU that starts with an 8 is genetically modified and I anticipate you will see more and more of this. Run. Read why here.
Irradiated: This is the least unknown of them all, but the most dangerous-the PLUs beginning with the letter 3. This means the produce is nuked… irradiated or treated with radiation:(. Unfortunately I'm seeing this more and more and at lower prices than its conventional and organic counterparts so watch out!
So there you go. You just need to be familiar with these four variations and you're ready to be smarter in the produce aisle!
Save
Save
Like this post? Click here to see how you can get my 30 Day Meal Plan and four SuperFit Kitchen Cookbooks to skyrocket your results!
*The information on this site is designed for educational purposes only and has not been evaluated by the Food and Drug Administration. It is not intended to be a substitute for informed medical advice or care. You should not use this information to diagnose, treat, cure or prevent any health problems or illnesses without consulting your pediatrician or family doctor.
*In addition, there are affiliate links throughout this site and I may receive a commission if you click through and make a purchase. Thank you!