Baby

When Addison arrived, I had no idea what I was doing as a new mom and thought she was just a very awake baby who didn't need much sleep. So not true! All little ones need a tremendous amount of sleep and not getting enough impacts growth, brain development, alertness, the ability to concentrate and so much more-not to mention mom's sanity!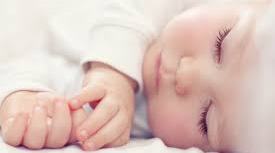 I am not a sleep expert obviously but I would like to recommend that anyone who wants to improve their baby's or children's sleep habits, check out Dana Obleman's site as she is an amazing teacher who helps you in any situation you may be struggling with. She helped me learn how to get Addison to fall asleep on her own at a very early age. I read her eBook which helped the most and then watched any of her YouTube videos that addressed what I was currently going through. Check it out and hopefully this will help your family all get a little more sleep:)!
Like this post? Check out my 21 Days 2 a New You Program and see how you can get my book for free!
*The information on this site is designed for educational purposes only and has not been evaluated by the Food and Drug
Administration. It is not intended to be a substitute for informed medical advice or care. You should not use this
information to diagnose, treat, cure or prevent any health problems or illnesses without consulting your pediatrician or
family doctor.
*In addition, there are affiliate links throughout this site and I may receive a commission if you click through and make a purchase. Thank you!