Fitness

Austin author hands over simple fitness tips in new health guide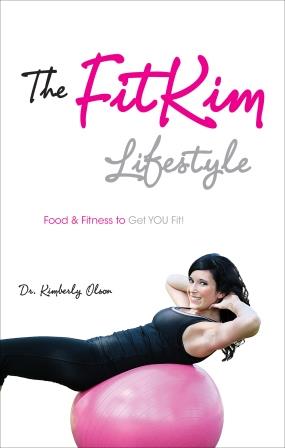 AUSTIN, Texas — Author Dr. Kimberly Olson's new book, "The FitKim Lifestyle" is available nationwide this week. The fitness guide is perfect for people who want to feel better, have more energy and get in better shape.
"The FitKim Lifestyle" is a complete guide about how to live a more healthy and active life. It also teaches a person about how to lose those stubborn pounds! Dr. Olson takes a simple approach that makes it easy for anyone to learn how to make healthiness a lifestyle. There are no diets, gimmick, or quick fixes — just simple to-do tips to be healthy. Over 30 healthy recipes are also included in this fitness book.
Published by Tate Publishing and Enterprises, the book is available through bookstores nationwide, from the publisher at www.tatepublishing.com/bookstore, or by visiting barnesandnoble.com or amazon.com.
Olson, who holds two doctorates in natural health and holistic nutrition, is the creator of FitKim, a nutrition and fitness blog that teaches people how easy it is to be healthy. She is also a certified nutritional consultant and ACE personal trainer. She has worked with clients as a consultant for over 12 years and has developed a passion for combining nutrition and fitness. Olson, who is also a public speaker, travels nationally for these events. She lives in Austin, Texas with her husband, Scott.
*The information on this site is designed for educational purposes only and has not been evaluated by the Food and Drug Administration. It is not intended to be a substitute for informed medical advice or care. You should not use this information to diagnose, treat, cure or prevent any health problems or illnesses without consulting your pediatrician or family doctor. Thank you!
~by Kimberly Olson
About Me