Fitness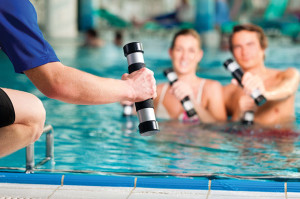 Exercise doesn't always have to be on land. In fact, there are numerous exercises that can be performed and enjoyed in the water as well. These are no-sweat workouts that will leave you feeling cool, energized and refreshed.
Water workouts involve low impact activities suitable for all ages and fitness levels, and can be especially helpful for older adults, pregnant women and individuals with physical limitations or health conditions such as arthritis and fibromyalgia. Water offers…Read More!
Posted in Women's Lifestyle Magazine on July 5, 2014
*The information on this site is designed for educational purposes only and has not been evaluated by the Food and Drug Administration. It is not intended to be a substitute for informed medical advice or care. You should not use this information to diagnose, treat, cure or prevent any health problems or illnesses without consulting your pediatrician or family doctor. Thank you!
~by Kimberly Olson
About Me