Health

When people first learn about the many toxins found in every day products such as makeup and body care, they often feel compelled to throw everything away and run out to the store for natural replacements. I personally experienced this same reaction when I read The Detox Strategy years ago, and I urge you to take a different route that will be much more effective and economical.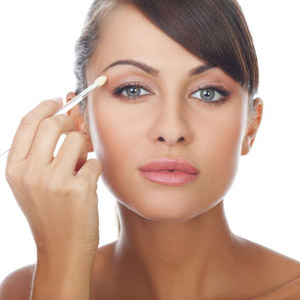 To start, let's look at why this is important. Since the 1950's, we've introduced over 80,000 chemicals into our environment-many of them found in our food, toiletries and household cleaners. "Research has shown that many conventional personal-care products contain chemicals of concern that can disrupt your hormones, have been linked to cancer, cause allergies or can damage your skin," explains Stacy Malkan, author of "Not Just a Pretty Face: The Ugly Side of the Beauty Industry." I even read about a study done by the Environmental Working Group that found an average of 200 industrial chemicals in the umbilical cord blood of babies! You don't think that has anything to do with the rates of autism and ADHD skyrocketing over the last few decades? I do!
So, instead of getting mad, you can do your best to limit your own exposer. I encourage people to start with their skin care products and makeup first for two reasons. The skin is the largest organ of the body, so anything we put on it gets absorbed directly into the bloodstream. Second, we use our skincare and makeup daily (guys-think deodorant!), so this small change can have a big impact on your overall health. I recommend replacing your current favorites with a better option only when you run out. This is manageable and affordable.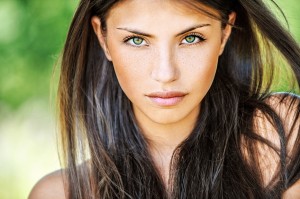 When you're ready to start swapping, do your homework. The biggest mistake I made when transitioning over to natural products was missing this crucial step. Just because it says natural or is sold at a health food store doesn't automatically make it legit. For example, when I starting making the switch, I hopped on SkinDeep.org, which rates the safety of over 70,000 products on a scale of 1 to 10. When I saw my favorite L'Oréal mascara came in at a 3, which is moderately hazardous, I decided I had to part with it. I bought a pricey natural mascara and hopped on their site to check it out. Shockingly, it was rated a 3, with chemicals linked to allergies, immune toxicity and organ system toxicity! Starting from scratch, I went back to the site and found all the mascara choices rated at a 0 health hazard and went from there. You can do the same.
It may be a bit disheartening, but please don't let it be. We cannot avoid every toxic chemical we're exposed to, but we can reduce our toxic load. By gradually swapping out your worst offenders and eventually replacing everything, you will be able to make a difference in your health. Not only will you feel better about your skin, your body will thank you!
*The information on this site is designed for educational purposes only and has not been evaluated by the Food and Drug Administration. It is not intended to be a substitute for informed medical advice or care. You should not use this information to diagnose, treat, cure or prevent any health problems or illnesses without consulting your pediatrician or family doctor. Thank you!
~by Kimberly Olson
About Me