Recipes

Think Grandma's macaroni salad is the only way to go? Try this-I promise you will change your mind!
Ingredients: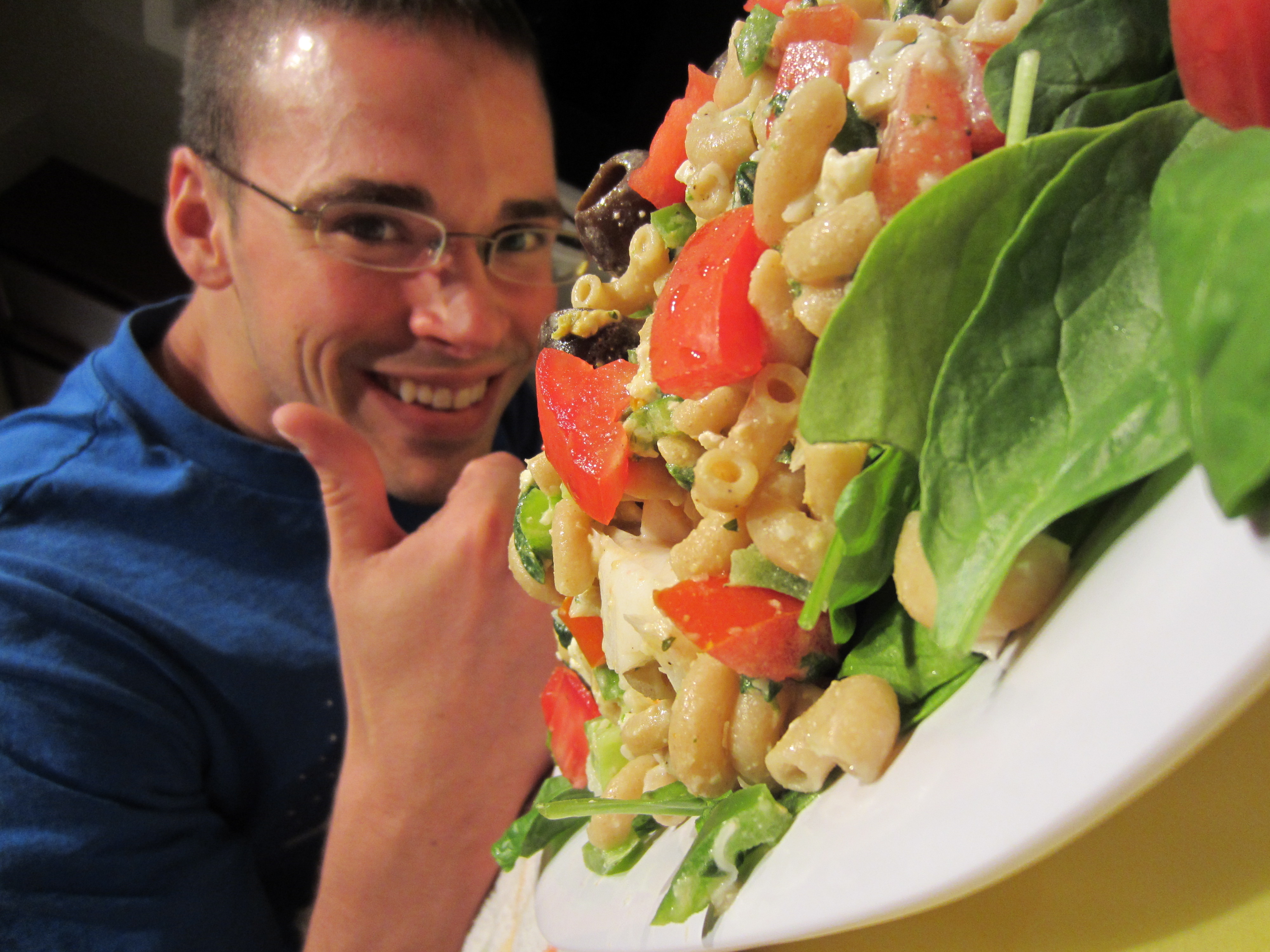 4 cups spinach, torn (1 cup for step 1, 3 cups for step 4)
1 cup whole wheat macaroni noodles
¼ feta cheese, crumbled
2 Tbsp. hummus
2 tomatoes, chopped
1 slice green pepper, diced
1 jalapeno, finely diced
¼ cup black olives, sliced
½ cup crab meat, shredded (optional)
1 handful parsley, chopped
1 Tsp. black pepper
½ Tsp. sea salt
Directions:
Place 1 cup of spinach and the noodles in 4 cups of water and bring to a boil. Cook noodles for 8 minutes. Drain and place noodles in a bowl.
Add cheese and hummus to noodles and mix to coat evenly.
Add tomatoes, green pepper, jalapeno, black olives, crab and parsley. Toss gently. Season with black pepper and sea salt.
Lay pasta over a bed of fresh spinach and serve.
Servings: 4 Prep Time: 4 minutes Cook Time: 8 minutes
Nutritional Content per serving:
Calories: 180 Protein: 7g Carbs: 27g Fats: 6g Sugar: 2g Fiber: 4g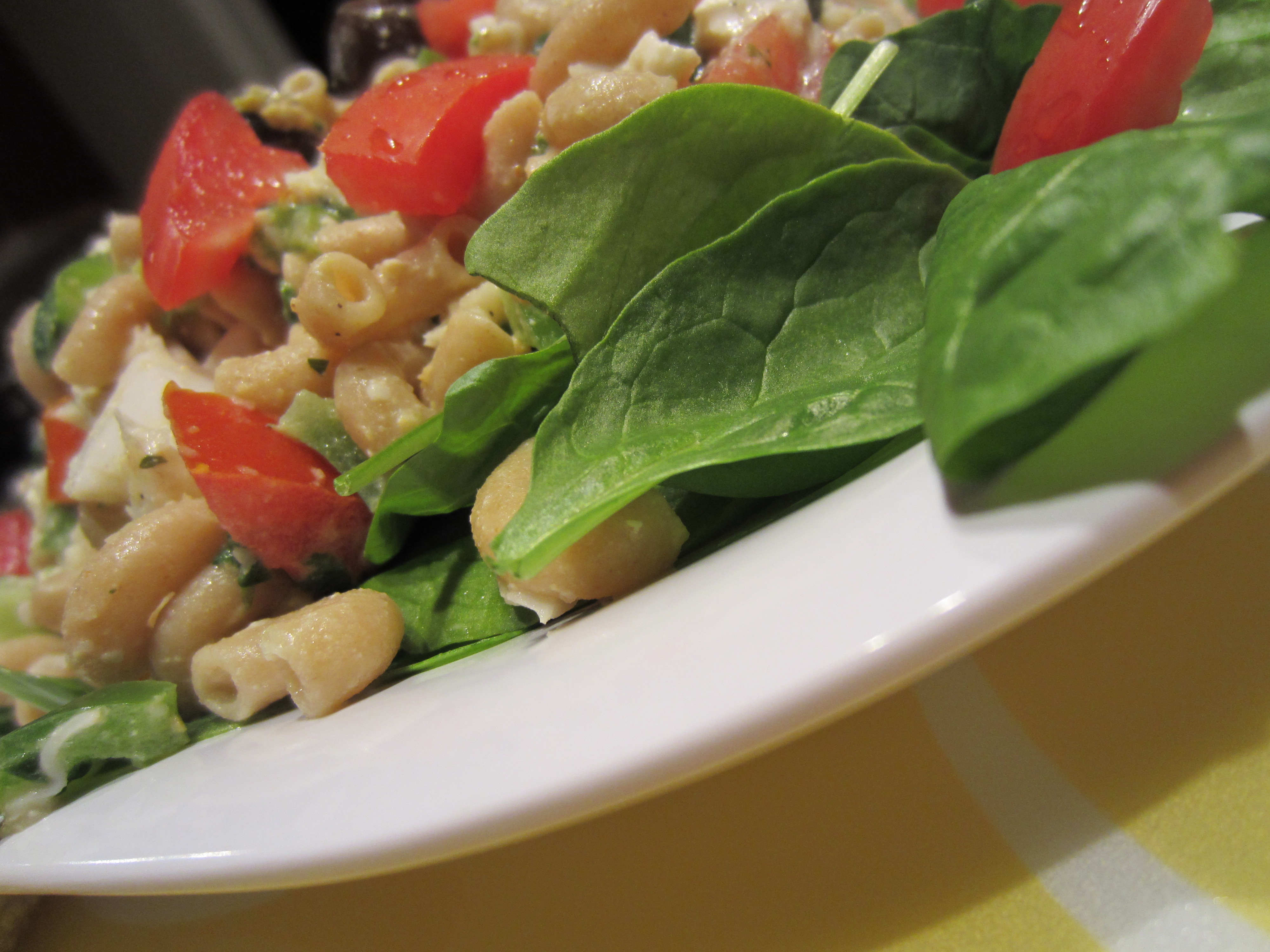 *The information on this site is designed for educational purposes only and has not been evaluated by the Food and Drug Administration. It is not intended to be a substitute for informed medical advice or care. You should not use this information to diagnose, treat, cure or prevent any health problems or illnesses without consulting your pediatrician or family doctor. Thank you!
~by Kimberly Olson
About Me