Baby

By Guest Blogger, Crystal Doyle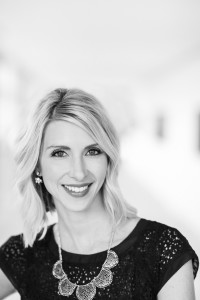 Spring has sprung and summer is right around the corner. So now is the perfect time to spring clean your beauty routine. Like most women, I hadn't given much thought to the ingredients in my skincare/personal care products that I was putting on my skin every single day! It wasn't until a few years ago that Kimberly did a video on FitKim and referenced the Skin Deep App by the Environmental Working Group (EWG) that I started to really look at what was in my products. You can visit the EWG site here. Prior to this discovery, I already enjoyed living a healthy lifestyle and tried my best to eat healthy and had transitioned to safer cleaning products. Being a mom to four boys, Easton (5.5); Gavin (3.5); and twins Chandler and Vance (14months), I want to give them the best start in life that I can. Like most mothers, my children mean everything to me and I will do everything in my power and control to keep them safe and healthy. So finding safer personal care products for them and myself was a must.
About a year into my journey to safer skincare, I discovered Beautycounter. Beautycounter's mission is to get safe products into the hands of everyone. The founder and CEO of Beautycounter, Gregg Renfrew, started the company after learning the shocking truth that companies in the U.S. are allowed to use known toxins in our personal care products- ingredients that have been linked to cancer, reproductive issues, and hormone disruption. Some of the shocking facts I have learned since joining the Beautycounter movement is that the European Union has banned close to 1,400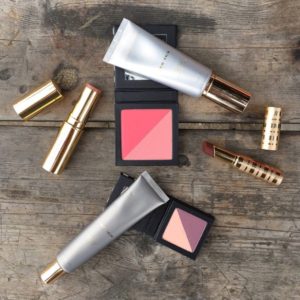 ingredients, while the U.S. has banned or restricted ONLY 11. The last time the U.S. passed a federal law governing the cosmetic industry was 1938. There are over 10,500 ingredients used in the cosmetics industry, but an estimated 90% of those have never been assessed for human safety by any publicly accountable body. These statements not only shocked me, but they made me ANGRY! How can this happen in a country where I thought everything was regulated. Unfortunately, that just isn't the case with the personal care industry. I knew I had to turn my anger into positive action. I decided to lock arms with Beautycounter and become a consultant. I want to share this information with everyone I know and love. I felt a strong desire to educate my friends, family, other moms, and social network about better options for safer products. I want to be a catalyst for change for the sake of my children and every generation to come. And the fact that I absolutely LOVE these products and how they perform solidified my decision to join Beautycounter's mission.
Thankfully, I found Beautycounter and they have done the work for me. Beautycounter is the perfect marriage of safety AND performance, and that's what sets us apart. Beautycounter is a company devoted to progress. A company committed to providing consumers with a wealth of empowering information to make informed decisions for you and your family. A company devoted to safety and transparency in the ingredients used in their products. A company that advocates for new, public health laws in Washington. A company whose vision is to one day live in a world where our children don't have to read labels and research ingredients to be assured that what they are putting on their bodies are safe. We are committed to transparency and screen every ingredient for safety through our Ingredient Screening Process, which is the most health-protective screening tool in the industry. Beautycounter also created a Never List with over 1,500 ingredients that we will never use in our products. Your health should NEVER be compromised for beauty. You deserve better. Beautycounter is doing something about it.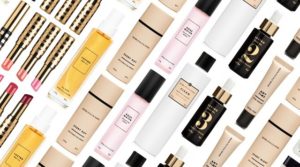 So where should you start if you are new to switching to safer products? Because, let's be honest, it can get overwhelming. Here are some of my suggestions but keep in mind Beautycounter offers two skincare lines, body products, color cosmetics, a kid line, and our new baby line:
Beautycounter is a movement for better beauty. Find out here how you can play a part by becoming a member or consultant. Be a voice for change. Be your beautiful. Be you.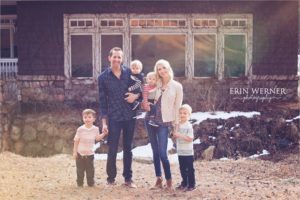 Crystal Doyle is a wife, mom of 4 boys, a Beautycounter consultant and has a passion for teaching other moms about safer products and being a voice for change.
Like this post? Click here to see how you can get my 30 Day Meal Plan and four SuperFit Kitchen Cookbooks to skyrocket your results!
*The information on this site is designed for educational purposes only and has not been evaluated by the Food and Drug Administration. It is not intended to be a substitute for informed medical advice or care. You should not use this information to diagnose, treat, cure or prevent any health problems or illnesses without consulting your pediatrician or family doctor.
*In addition, there are affiliate links throughout this site and I may receive a commission if you click through and make a purchase. Thank you!