Health

How many times have we arrived home from vacation and realized that we were completely derailed from our healthy regimen of working out and eating well? It then takes several days to get back into the swing of things and before we know it, two weeks of skimping on workouts and eating out way too much catches up with us. But with a little planning, you too can learn healthy tricks for traveling.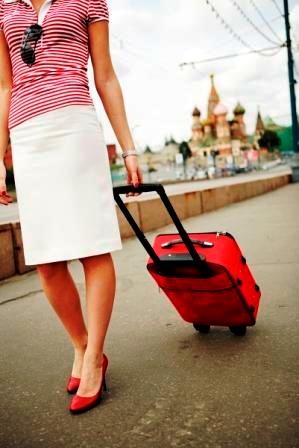 The healthiest trick when traveling is to plan ahead. You wouldn't randomly show up at the airport and pick which flight you want to take, would you? Of course not-you plan ahead. You want to do the same thing when it comes to working out and eating pretty well during your vacation. Do some research online and see if the place you are staying at has a fitness facility. View any photos available to ensure it has the equipment you need to get a decent workout in. If not, search nearby to find local fitness clubs and call to find out daily rates. Some hotels offer specials with local gyms if they do not have a fitness facility onsite. Then plan out how and when you will be able to squeeze your workouts in throughout your vacation.
As for nutrition, a great travel trick is to pack plenty of snacks. You may find yourself at the airport for at least half a day or more depending on your original itinerary and flight changes. Having granola bars, trail mix, apples and packets of oatmeal can be a saving grace when you least expect it. Bring an empty water bottle with you and fill it after you go through security, and then remember to stay hydrated as you continue to travel. If you have time for a complete meal, find a balanced salad with grilled chicken or something similar (with dressing on the side!). Snacking definitely combats binging on the overwhelming fast food-type options at airports. It is a good idea to find out what restaurants you will be near while on vacation as well. You can often view complete menus online at home-even before you leave for your trip!
With a little preparation and research, you will be well on your way to enjoying your vacation. It is such a great feeling to enjoy good food, maybe some wine, and conversations with friends-all while leaving the familiar feeling of guilt from the past long behind. These healthy tricks for traveling will make your trip an energizing and refreshing experience.
*The information on this site is designed for educational purposes only and has not been evaluated by the Food and Drug Administration. It is not intended to be a substitute for informed medical advice or care. You should not use this information to diagnose, treat, cure or prevent any health problems or illnesses without consulting your pediatrician or family doctor. Thank you!
~by Kimberly Olson
About Me