Health

For a long time, I avoided eating a lot of avocado because I thought it would make me fat. Well, throughout my studies over the last fifteen years, I luckily realized that fat is back, especially the right kind of fat. Let's take a look at why I believe an avocado a day can keep the doctor away.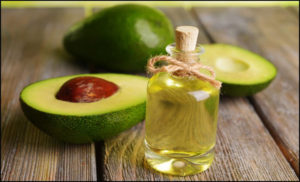 It's one of the most nutritious foods on the planet. Avocado is loaded with nutrients such as Vitamin K, Folate, Vitamin C, Vitamin B5 & B6, Vitamin E and is interestingly the perfect balance of Omega 3 and Omega 6's.
Avocados cause satiety and possibly support healthy weight loss. Research has shown that we feel full and satisfied when consuming avocados versus other foods. And because they're high in fiber, low in carbs and do not raise blood sugar levels, I truly believe this is one food that has allowed me to maintain by weight for so long without dieting. See studies here and here.
They can possibly improve your mood and sleep. Homocysteine naturally forms in the body, but if too much of this substance accumulates, it can block the production of your feel-good hormones such as serotonin and dopamine. With avocado being so high in folate, a B Vitamin, it can naturally help reduce the amount of homocysteine, thereby helping you to produce more feel-good hormones and also get better sleep.
I like to put avocados on my salads and omelets and also add them to my smoothies to give them a rich, creamy texture. If I'm really short on time, I'll even eat them straight up with a little drizzle of lime juice and a dash of sea salt. So good!
Bonus: try to add avocado to your desserts to give them a nutritional boost. Here's my Chocolate Protein Pudding recipe to get you started!
Like this post? Click here to see how you can get my 30 Day Meal Plan and four SuperFit Kitchen Cookbooks to skyrocket your results!
*The information on this site is designed for educational purposes only and has not been evaluated by the Food and Drug Administration. It is not intended to be a substitute for informed medical advice or care. You should not use this information to diagnose, treat, cure or prevent any health problems or illnesses without consulting your pediatrician or family doctor.
*In addition, there are affiliate links throughout this site and I may receive a commission if you click through and make a purchase. Thank you!